Sine Waves on Sunday with Max Williams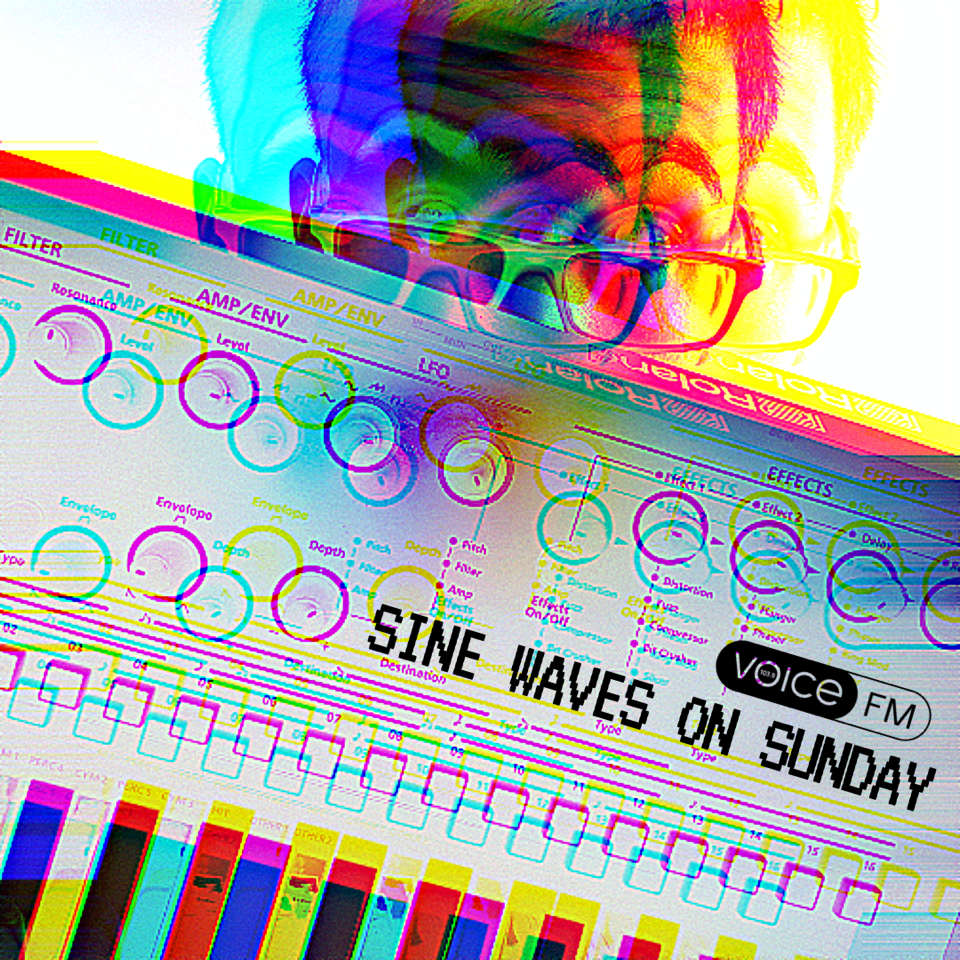 Every Sunday from 3pm to 4pm:
Voice FM goes on a trip through the weird and wonderful world of electronic music.

'Sine Waves On Sunday' is a music show dedicated to perhaps the most important musical genre of the last century - stunning new worlds of sound that have altered our perceptions of music forever.

In the 50s and 60s, it was strange, ethereal radiophonic noises, oscillators, tape manipulation, mystique concrete, alien ambient drones. Delia Derbyshire, Stockhausen, etc.

Then synths such as the Moog and EMS came along, presenting a brand new sound that promised more flexibility than the by-now passé electric guitar.
This sound is now just as kitsch and retro itself, but even now the work of Laurie Spiegel, Vangelis, or Wendy Carlos evokes some hopeful vision of a possible future, or the far-off reaches of the solar system.
It is music for the imagination, in a way that other genres, bound by elitism or lyrics about getting it on, were becoming incapable of.
Then came pop pioneers - Kraftwerk, Telex, Severed Heads, YMO, Gary Numan, etc - then computers and samplers. All of which brought electronic music into the mainstream, allowing modern-day pop production, EDM, glitch and hip hop to occur.

Clearly, electronic music is much more than the synthpop and filter sweeps it often gets reduced to. You can expect to hear any music on this show where the synthesiser, the tape machine, the computer, or any electronic equipment for that matter, is the dominant instrument.
It doesn't matter if it's a 3-minute pop tune from last month, or some unnerving 28-minute soundscape from 1963.

We also welcome any and all requests and recommendations from both listeners and promoters, via the contact form on this very website.
Artists are also welcomed for occasional interviews, such as local artist Peter Flanagan (aka Renovatio41).

Anything is possible... just like with electronic music itself.
Enjoy the trip.

About the presenter:
Max Williams studied Music at the University of Southampton whilst joining Voice FM Radio in 2022. Since then he has hosted 'Sine Waves On Sunday', a weekly music show inspired by his enthusiasm for weird bleepy bloopy noises. He also makes his own electronic music as 'M-Corp' and 'Samuel Dross'.

Download Max's music on Bandcamp: m-corp.bandcamp.com
Find Max on Instagram: @realmcorp