Voices of Africa with Victoria Ugwoeme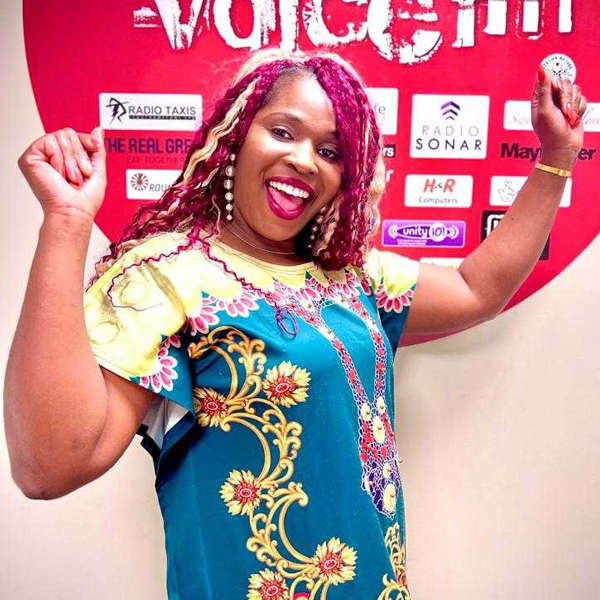 Presented by Victoria Ugwoeme our weekly broadcast brings you a broad range of interests around African people: such as Culture, Vibes, Music, Food ,Education, Agriculture, History, shared experience & achievements.
Africa has a very diverse culture. It is rich in cultural heritage and diversity, huge natural resources, people, architecture, all has its purpose.
We take pride in our hospitality attributes. resilience, sacred traditions and Religion.
The culture of each ethnic group is so authentic in nature.
Here is an opportunity for Africans and Individuals who have lived or visited Africa, to share theirs stories with the wider audience.
Your voice is one of the things that cannot be taken away from you.
Join us every Tuesday 4pm for more insights.
Meet Victoria Ugwoeme
Victoria is an African Woman from Nigeria, her favourite colours are red, purple and green. She enjoys traveling, fashion, gardening, photography and loves to smile.
Working in the health sector and practice my Christian faith. Volunteering for 15yrs.
She believes that Ideas when nurtured turn to reality. Interaction with other people fuels her passion to pave way for someone. As Victoria says:
"I know it may sound crazy but its true, I see people's pain, powerless at its core, the urge to do something overtakes. Positioning myself in a place to pursue a desired outcome is a vital way to prop up others. I see an opportunity to make a difference and I take it by been Assertive, Resilient, and taking on leadership roles. Your Voice Is Your Identity."