Cristiano Magaglio Became A Community Reporter Through Voice FM
Voice FM volunteer Cristiano Magaglio is moving to a full-time role as a community reporter at the Dorset Echo and Bridport & Lyme Regis News.
In this blog he tells us how being a volunteer at Voice FM helped him take the next step in his career…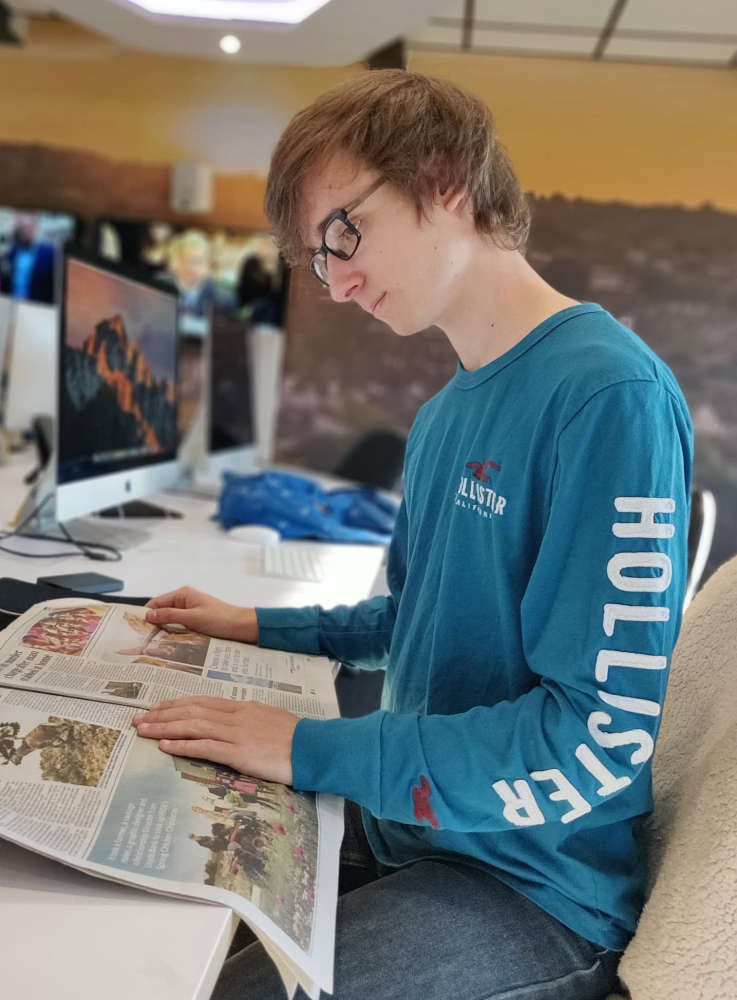 "I started at Voice FM last year doing bulletins for two morning shows a week.
I can't remember why I chose to wake up at 6am everyday when I could lie in and other times were available, but nonetheless, I provided and presented bulletins about national and local news.
Admittedly my first attempt at a pre-recorded bulletin crashed and burned with little fanfare, as I was unable to finish writing it on time.
However, with the experience of every subsequent bulletin my speed increased, my writing improved, and my presenting became clearer.
Eventually, I was presenting my bulletins in a completely different style from how I started, and I had even opted to present them live!
Aside from waking up so early, my most ambitious project with Voice FM was to help edit two dozen packages from recordings of shows to be presented to the Community Radio Awards.
I took this as an opportunity to gain experience using a different audio editing program than usual, and it gave me the opportunity to listen to almost every host we had at the time.
You get as much out from the experience as you put in.
I wanted to improve my editing and work on my bulletin writing and reading, and I was able to at my leisure.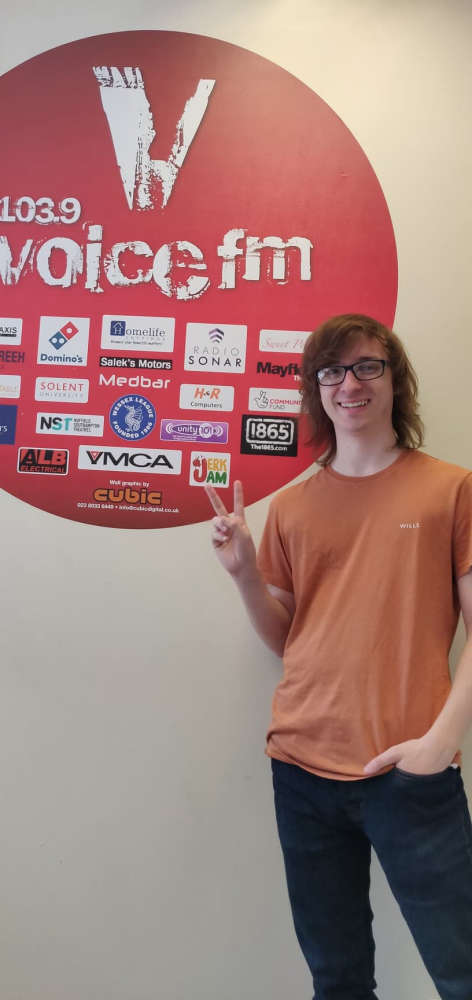 The degree of creative freedom afforded by Voice FM as a community radio station allowed me to experiment with my news, to hone my craft and expand my skill-set.
Furthermore, as someone who was looking for a job in what ended up being local news, having a background making news for my community, certainly helped me to stand out.
The equipment is what you can expect to find at any radio station and you will have every opportunity to gain experience using it.
If you were more ambitious you could make full radio packages and stories, interview politicians and local figures, Voice would more likely than not be happy to give your work a platform.
I have greatly enjoyed my time at Voice FM, and believe it is a valuable experience for anyone trying to get into radio professionally, or who just want to have fun on the air."
Everyone at Voice FM wishes Cristiano all the best at the Dorset Echo and Bridport & Lyme Regis News, he was a valuable member of the team and will be missed.
If you would like the opportunity to gain experience as Cristiano, then get in contact with the
Station Manager today.