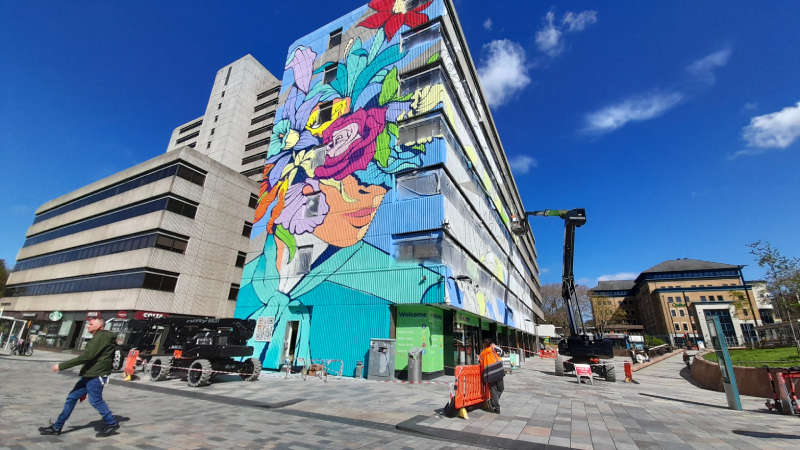 The Bulb Southampton (formerly Nelson's Gate)
Opposite Southampton Central and new talking point is developing in Southampton - The Bulb - formerly Nelson's Gate this large concrete building is getting a new lease of life inside and out.
The mural - UK's largest clean air mural (It is estimated that thanks to the special paints used, the carbon capture of The Bulb Southampton mural will be in the region of 65kg.) and will give Southampton something to shout about and certainly turn the area into Selfie Central.
The artist in residence is Nerone. French and romantic, the portrait is his fiancee Frankie, and he has painted he likeness across the world.
He spoke to Xan Phillips in 'Voices: the best of what's been said in Southampton'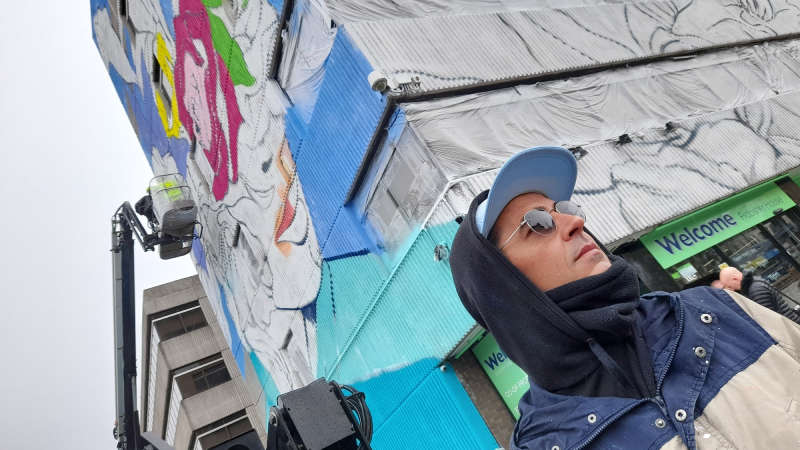 Artist Nerone
Xan also spoke to Ryan Barber, Head of Office at FI Real Estate Management, specialise in large-scale industrial, residential and mixed-use developments, using their planning experience to bring together a strong supply chain of consultants and contractors to deliver projects of every type and size.
The Bulb's mural is expected to be complete by the end of April, maybe earlier.
The mural will provide Southampton with a brand new cultural landmark, offering a gigantic feast of visual impact - when complete, it will stand out as the biggest mural in the city, one of the biggest standalone murals in the UK, and the biggest 'clean air' mural in the country.
FI Real Estate Management has invested £3.5m to transform landmark development Nelson Gate into The Bulb – which will become an iconic STEM-led community workspace.
Part of the transformation project was the unique opportunity for everyone to have a say in how The Bulb looks, with the exterior of the building being radically transformed with the creation of the UK's largest 'clean air mural'. Three designs were created, with an online vote selecting Mural 2.
For more information go to thebulbsouthampton.co.uk